Join us for the 2017-2018 Independence Studio on 3 Season
purchase a new subscription how it works subscribe now
"A beguiling comic jewel with a heart." — Variety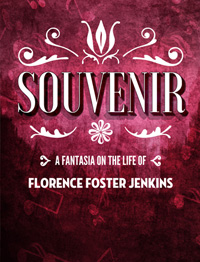 SOUVENIR, A Fantasia on the Life of Florence Foster Jenkins
By Stephen Temperley
September 12 – October 15, 2017
It's time to believe again in the power of music! SOUVENIR is the true story of one of opera's most unforgettable stars. Florence Foster Jenkins, an eccentric and wealthy socialite, believes she is an enchanting coloratura soprano and she wants to share her talent with the world. After teaming up with a new pianist, Cosmé McMoon, she begins to hold recitals at the Ritz Carlton, festooned in fabulous costumes. She becomes a sensation! Unfortunately, the truth is Mrs. Jenkins can't sing. But, there's more than one way to get to Carnegie Hall... Based on a true story, this tuneful comedy beguiles the hopeful artist that lives in us all.
"One of the best holiday shows around. Fresh and inventive. Highly recommended." — Chicago Sun-Times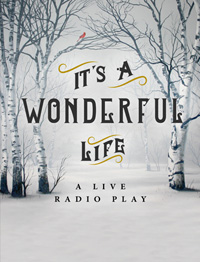 IT'S A WONDERFUL LIFE: A Live Radio Play
A Holiday Drama Adapted By Joe Landry, From the Screenplay by Frances Goodrich, Albert Hackett, Frank Capra and Jo Swerling
October 31 – December 17, 2017
The art of storytelling is heavenly when you discover IT'S A WONDERFUL LIFE. The holiday classic comes to life anew, with five actors including an imaginative sound-effects artist, as a radio play! George Bailey dreams of traveling the world. His plans are postponed when the family business faces financial problems. Down on his luck, Bailey is at the end of his rope. He questions his purpose in life and considers ending it all. Just then, an angel arrives to show Bailey how the lives of those he loves would be affected if he were not around. Your entire family will love this story from the heart that rings true today!
"...endlessly inventive... it will certainly delight audiences young and old." — Philadelphia Magazine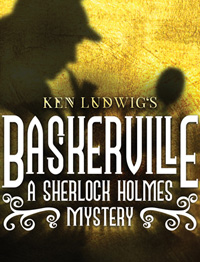 Ken Ludwig's BASKERVILLE, A Sherlock Holmes Mystery
An Adaptation of Sir Arthur Conan Doyle's The Hound of Baskervilles
January 2 – February 4, 2018
Laughter is "elementary my dear Watson." Ken Ludwig's acclaimed adaptation of Sir Arthur Conan Doyle's 1902 classic mystery, The Hound of the Baskervilles, is full of intrigue and... huge laughs. The male heirs of the Baskerville line are being murdered one by one and the renowned sleuth, Sherlock Holmes, along with his trusted sidekick, Dr. Watson, must work feverishly to crack the curse before it dooms the newest heir. Five talented actors, playing 40 quirky characters, follow leads, unravel clues, hit dead-ends, and zigzag with the story until the shockingly funny conclusion. All is not what it seems. Do you know whodunit?
"A gritty, rich, thick, poetic and entirely gripping noir tale" — Chicago Tribune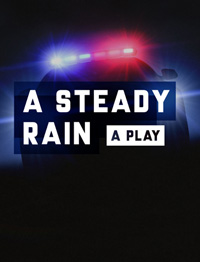 A STEADY RAIN
By Keith Huff
February 20 – March 25, 2018
This hard-hitting Broadway smash will keep you on the edge of your seat! Friends since kindergarten, Chicago cops Joey and Denny are like brothers. Intensely loyal, they want to do right by the force, their family and each other. Joey is a loner with a bit of a drinking problem. Denny is a family man passed over for promotion one time too many. Their relationship is put on the line after responding to a domestic disturbance that takes a turn for the worse. Each man's harrowing version of the truth becomes a fight for their own survival. Where the moral grey area exists, A STEADY RAIN begins.
"Andrew Lloyd Webber has a superb gift for melody... achingly gorgeous" — The Times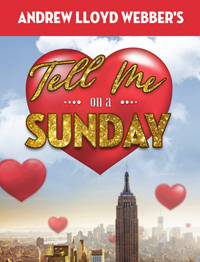 TELL ME ON A SUNDAY
Music by Andrew Lloyd Webber • Lyrics by Don Black
April 10 – June 10, 2018
The dream of true love can take us anywhere! It's the 1980's and a young English girl, full of energy and optimism, arrives in New York ready to find success and love. On her journey, she wakes up to frustration, anxiety and heartache. She begins to wonder whether she's looking for love in all the wrong places. This iconic musical, with a wonderfully original score, features some of Andrew Lloyd Webber (The Phantom of the Opera, Evita, Cats) and Don Black's best songs including "Come Back with the Same Look in Your Eyes," "Unexpected Song" and "Nothing Like You've Ever Known." Music begins when you TELL ME ON A SUNDAY.
Ticketing Information
purchase a new subscription how it works
All plays and dates subject to change. Ticket prices include a $2.50 historic facility fee.