209
th
Anniversary Season · America's Oldest · Founded 1809
Work Study & Internships
Work Study Opportunities
Work Study students help in our Education Office or with classes in a variety of ways. Mature teens and adults may apply to "work off" at least 1/2 of their class tuition. Typical assignments include: camera operator, greeter, clerical support or class assistant. This is a great opportunity to make valuable contacts with Theatre Professionals in addition to making class affordable! For more information contact the Education Department at 215.574.3550 ext 510. An interview is required.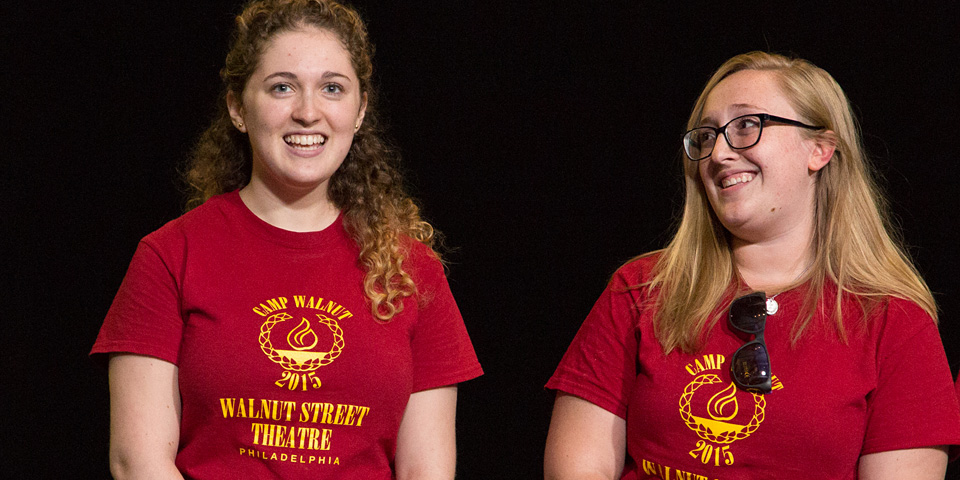 Unpaid Internships & Administrative Volunteers
College students, high school students and others are placed from time to time in unpaid internships and job shadow opportunities. Each internship or experience is individually designed to meet the educational goals of the candidate and the needs of the Walnut. If interested, send your resume and a copy of the Internship Request Form to Ashley Kerns, Assistant Director of Education at ak@walnutstreettheatre.org. Qualified candidates will be contacted for an interview.
Get Involved
In This Section
Quick Links