Residency Program
These partnerships include artist residencies at area schools and community centers, professional development programs for educators, team building seminars and staff development workshops for corporations and organizations. Each partnership provides high-quality theatre-education workshops with personal hands-on instruction.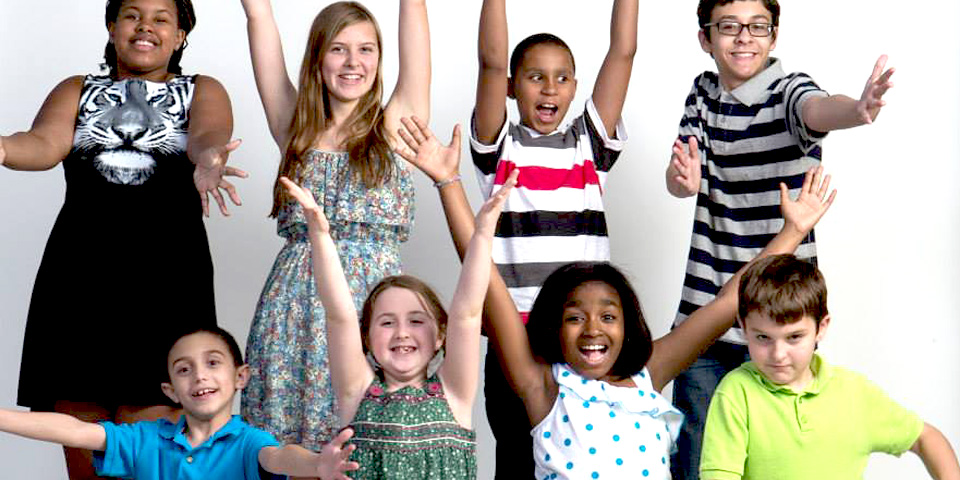 Each residency is individually designed, so it can be any length of time (1 day, 2 weeks, 1 month or even a yearlong), serve any population (including students and adults with physical and learning disabilities), and work within your budget! Residencies can take place at your site or at the Walnut Street Theatre.
Interested in creating a residency or workshop?
Inquire about creating a residency
Below are a few examples of residencies with Walnut Street Theatre.
Professional development for teachers, staff and/or board members
Previous organizations: Cancer Treatment Centers of America, Centacor and Cristo Rey High School
Teachers can receive ACT 48 credit!
Professional Development Teambuilding Residency at the Walnut Street Theatre
(includes tour of the theatre) $250
A week-long "theatre week" at your school
Previous schools: Devon Elementay, Ithan Elementary and New Eagle Elementary
"On behalf of the Gladwyne staff I would like to thank everyone for their hard work and dedication to this program. Your expertise, child-centered approach, and flexibility is second to none. We appreciate you and everything you have done to make this program what it is today.

— Jennifer Gilbert 3rd grade teacher, Gladwyne Elementary
Every student will receive a one-time workshop. One grade will serve as a "focus" grade and receive multiple workshops during the week ending in a final showcase.
Theatre Week Residency $4,100
An 8-week after school drama club program complete with final showcase
For up to 15 students.
Drama club Residency $615 or $41/student
A 4-week "bringing literature to life" program for up to 6 classes of students
Each group will receive a 1 hour workshops once a week for 4 weeks focusing on a specific book/story chosen by the school.
Bringing Literature to Life Residency $2,275
In addition to the examples listed above, this program is adaptable to work with any curriculum goal, individual need or budget. There is no limit to the possibilities we can achieve!
Listen to what everyone is saying about us!
What a wonderful opportunity you offer to schools. These types of experiences are extremely important-especially at a time where the arts are disappearing from schools. Thank you for including our school's positive character building values: Respect, Responsibility, and Honesty. We hope to be able to work with you again in the future!

— Sandra Gatch, Music Teacher, Norwood School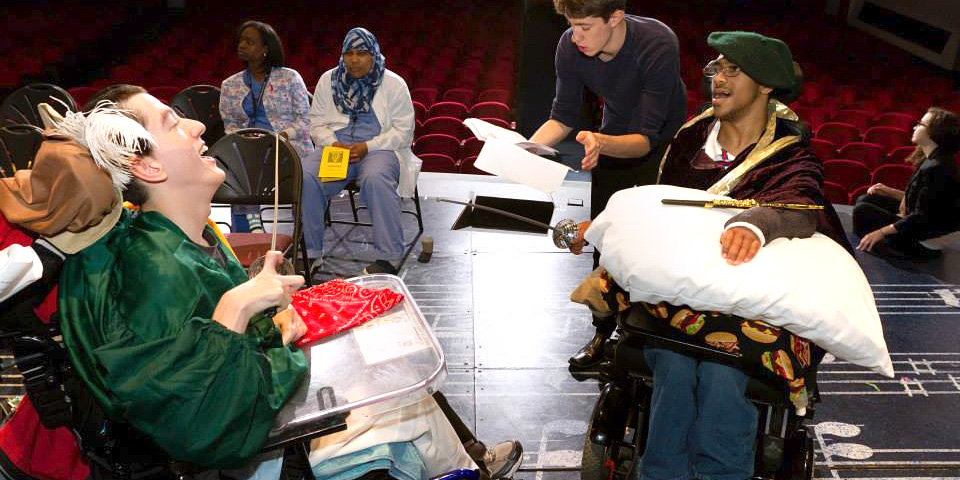 I was extremely happy when I found out that my students would have the opportunity to enhance their skills and work with the residents at the Walnut Street Theatre. I was unsure how I would be able to incorporate my skills with the program; I quickly learned that my students would be afforded the chance of a lifetime. Not only did they learn to speak and perform in a play, but they were able to socially develop and mature artistically. Weekly they grew and I look forward to next year's venture.

— Ms. Erica Johnson, 4th grade teacher, Dr. Ethel Allen Promise Academy
Plan a Residency
To plan a Walnut Residency, call 215.574.3550 ext. 511 or email us.