Tour America's Oldest Theatre!
Join us center stage! It's time for your close up!
Backstage Tours this Fall for individuals will be available for purchase at the end of August.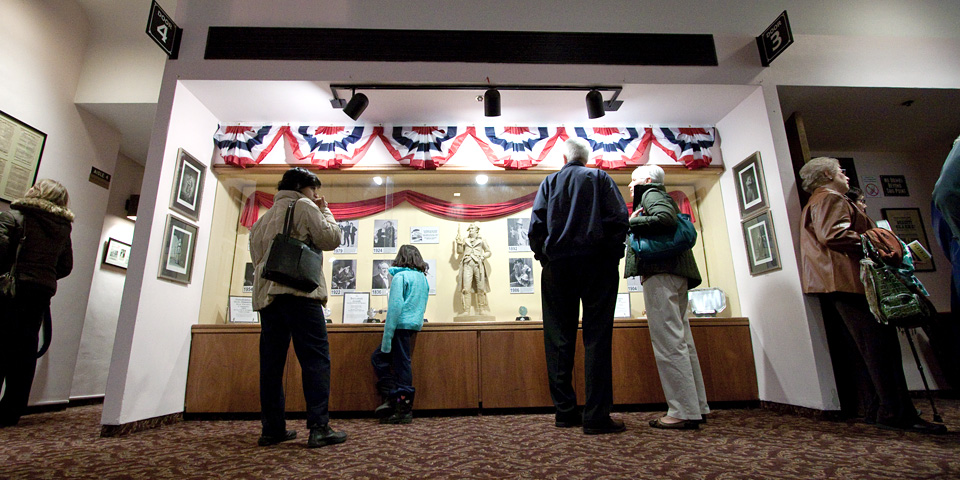 Join us for an exclusive backstage tour of America's Oldest Theatre.
Learn more about the great stars that made Walnut Street Theatre their home, including the Booths, the Barrymores, Henry Fonda, Audrey Hepburn, Orson Welles, Sidney Poitier, and more. You'll learn about the riots in New York, where Americans fought over who was the world's greatest Shakespearean actor – we, of course, are certain it was Philadelphia's own Edwin Forrest. You'll discover who was the first actor to take a curtain call. And what happened to the skull of Pop Reed? There are so many dramatic stories to tell and they all happened at the Walnut.
You'll also get a behind-the-scenes look at how we put our shows together, using the best talent from Philadelphia, New York and beyond. You may have an opportunity to visit a rehearsal hall or, when possible, stand on the same stage that hosted so many stars (and even a presidential debate!).
You can learn more about the great contributions to the community made by the Walnut each year through our education and outreach programs – thanks to the financial support of our subscribers and donors. Over 170,000 kids, parents, students and teachers participate in our programs each year.
Walnut Street Theatre has the largest subscription audience in the world. We are a great city that supports the arts. When it comes to true Philadelphia spirit, there's the Eagles, the Phillies and the Walnut.
The tours are held every Spring and Fall on select dates and are hosted by Walnut Street Theatre staff members. These walking tours last roughly 90 minutes. The cost is $16 per person.
It's time to visit the birthplace of the American theatre. Please join us center stage and take a bow!
Backstage Tours this Fall for individuals will be available for purchase at the end of August.
Please Note: If you have a group of 20 or more you'd like to bring to the theatre, please contact group sales at 215.574.3550 ext. 4. We can work with you to find the most convenient time for your group. It's a dramatic way to celebrate the rich culture of Philadelphia, whether it's a school group, business association, corporate outing or girls night out. We'll see you at the Walnut!