Join us for Walnut Street Theatre's 210th Anniversary Season!
2018–19 Mainstage Shows
Join now for as little as $20 per show! Renew or become a new subscriber online, Or call 215-574-3550, ext. 6 (10am-10pm)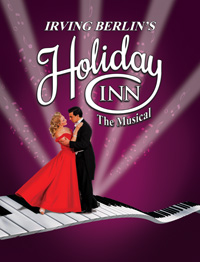 Irving Berlin's Holiday Inn
September 4 – October 21, 2018
Based on the Film from Universal Pictures · Music and Lyrics by IRVING BERLIN · Book by GORDON GREENBERG and CHAD HODGE
Broadway veteran Jim leaves the bright lights of show business for the quiet of a country farm. But life just isn't the same without song and dance, so Jim turns his farmhouse into a fabulous inn with dazzling performances to celebrate each holiday, from Thanksgiving to the Fourth of July. But can Jim also work the same magic on his love life? Based on the classic film, Irving Berlin's Holiday Inn features a parade of hit Berlin standards, including "Blue Skies," "Easter Parade," "White Christmas," "Steppin' Out With My Baby," "Heat Wave," "Cheek to Cheek," and many more, along with laugh-out-loud comedy and thrilling dance numbers, all wrapped in a heartwarming story.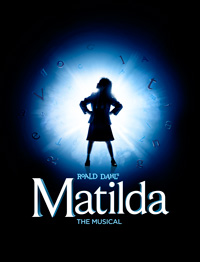 Roald Dahl's Matilda the Musical
November 6, 2018 – January 6, 2019
Book by DENNIS KELLY · Music and Lyrics by TIM MINCHIN
Based on the beloved Roald Dahl novel, Matilda The Musical is the inspiring story of an extraordinary little girl with an unbounded imagination and incredible courage. She proves that despite the odds, you can do anything you put your mind to—and change your destiny. Packed with high-energy dance and catchy songs, children and adults alike will be thrilled and delighted by this captivating musical. Celebrate the holiday season with this stupendously fun winner of over 85 international awards, including 16 for Best Musical!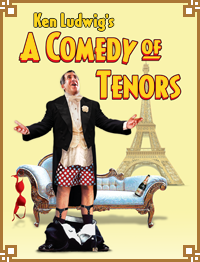 A Comedy of Tenors
January 15 – March 3, 2019
By KEN LUDWIG
One hotel suite, two wives, three girlfriends, four tenors, and a soccer stadium filled with screaming fans. What could possibly go wrong? It's 1930's Paris and just hours away from "The Concert of the Century!" But love affairs, bedroom hijinks, mistaken identities, and opening-night chaos have producer Henry Saunders desperate to try just about anything for the show to go on. From comic genius Ken Ludwig, and starring Walnut favorite Frank Ferrante, get ready for A Comedy of Tenors, an uproarious comedy filled with slamming doors, unbridled passion, and madcap hilarity on an operatic scale!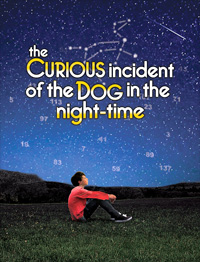 The Curious Incident of the Dog in the Night-Time
March 12 – April 28, 2019
A play by SIMON STEPHENS · Based on the novel by MARK HADDON
Fifteen-year-old Christopher is on a mission. After the untimely death of his neighbor's dog, the brilliant but unique boy is compelled to investigate the crime. See the world through Christopher's eyes as he embarks on an extraordinary journey where he challenges assumed truths and discovers life-changing secrets. Based on Mark Haddon's best-selling novel, The Curious Incident of the Dog in the Night-Time is a thrilling, heartwarming, and uplifting adventure story for every one of us. Winner of Broadway's Tony Award for Best Play!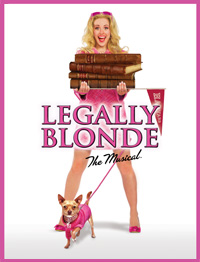 Legally Blonde: The Musical
May 14 – July 14, 2019
Music and Lyrics by LAURENCE O'KEEFE and NELL BENJAMIN · Book by HEATHER HACH
Based on the novel by AMANDA BROWN and the Metro-Goldwyn-Mayer motion picture
Based on the smash hit movie, Legally Blonde: The Musical follows the transformation of Elle Woods from a pink-loving SoCal sorority girl to a Harvard law student, all on her own terms. In this new production of the fabulously fun, award-winning Broadway musical, our blonde heroine tackles all obstacles, and educates us all on staying true to our dreams through rousing songs and dynamic show-stopping dance numbers. This feel-good musical comedy will be the most fashionable ticket in town and is so much fun, it should be illegal!
Artwork by Michael Voll © 2018, except Matilda.