209
th
Anniversary Season · America's Oldest · Founded 1809
Production History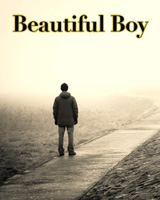 A World Premiere mystery about love, faith, determination and adoption from the author of The Eclectic Society!
Beautiful Boy
By Eric Conger
February 18 – March 9, 2014
Independence Studio on 3 Production History
When Bill's adoptive parents die and he is laid off from his job, he feels lost. His need to find out who he is and where he comes from grows stronger. The search for his birth parents takes him from Missouri to Connecticut. What he finds shocks and disturbs him, but is he disappointed? This funny, suspenseful play tackles the plight of grown children lost in a closed system, where parents' rights trump their children's need to know.
Production History
In This Section
Quick Links