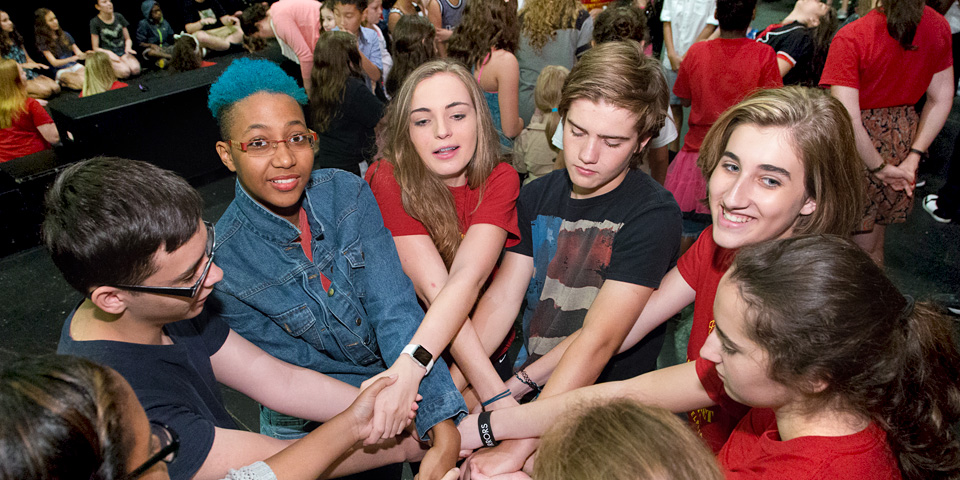 Theatre School
The Theatre School at Walnut Street Theatre, founded in 1984 by Producing Artistic Director Bernard Havard, is the most popular and vital theatre training ground in the Delaware Valley. Aspiring theatre artists—of all ages and levels of experience—love to study here. Last year, nearly 1,200 students were enrolled at the Walnut, working on the fulfillment of their artistic pursuits within the walls of America's oldest theatre. The dynamic classes at the Walnut are taught by high-caliber theatre professionals. Courses are typically offered on evenings and weekends throughout the year, including:
Fall Session
Spring Session
Summer Session
Camp Walnut
September to December
February to April
June to July
July to August
You can also call 215.574.3550, ext. 510 for easy phone registration.
Courses have been organized into three divisions:
Introductory Level
The Introductory Level includes classes that are introductory and exploratory – for the beginning and advanced beginning actor. It is tailor-made for those eager to develop hidden talents that may lead to a career in the theatre, or those who simply want to gain self-confidence and improve communications skills.
Intermediate Level
The Intermediate Level includes classes that are more advanced and whose content is focused around the development of career skills and preparation for the requirements of the industry.
Advanced Level
The Advanced Level is designed for experienced performers who acknowledge the continual need to learn. This division provides the serious performer unique opportunities for professional growth with leaders of the industry and renowned guest artists.
Our commitment to the finest training and development for our students continues after the final day of classes. The Theatre School students are given first consideration to audition for small roles and understudy in the Walnut's professional productions.
For more information about the Theatre School, or to register for a class, call 215.574.3550 ext. 510 or email us.
Chat with Theatre School Friends using the Walnut Street Theatre School Facebook page!

Sponsored By