Group Tickets
Whether you're celebrating a special occasion with family and friends, planning an employee outing, or looking for a fun and educational trip for your students, Walnut Street Theatre is your home for great theatre in Philadelphia. It's fun and easy! Make your trip to Walnut Street Theatre a theatrical date that you and your friends will remember forever.
Complete our Group Visit Inquiry Form for more information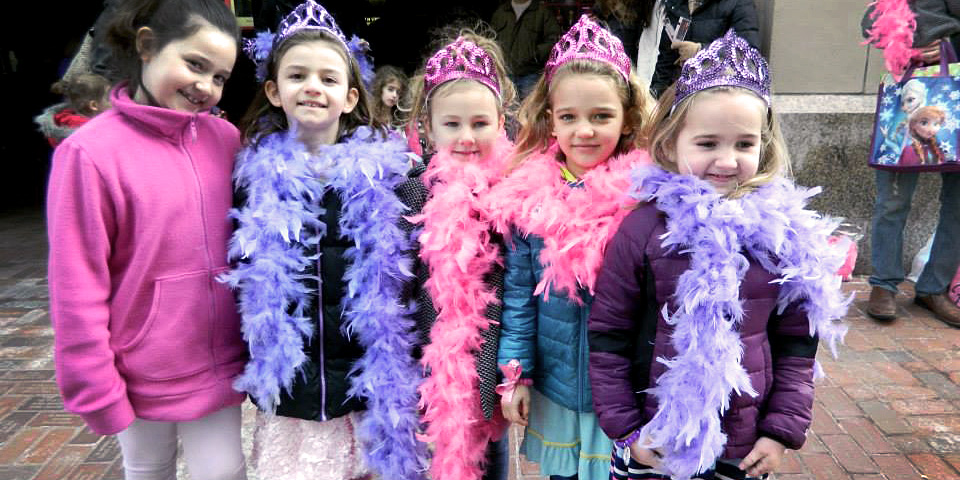 What is a group?
Special discounts may be available for groups of 15 or more for regular Walnut Street Theatre Mainstage and Independence Studio on 3 productions. Groups of 10 or more receive discounts to our Walnut Street Theatre for Kids productions.
Who is a group?
Corporate Events
(Learn more about our corporate box)
Girl and Boy Scouts
Alumni Gatherings
Family Reunions
Social Club Meet-ups
(Red Hat Society, business associations, girls-night-out etc.)
Birthday Parties
Book Clubs
and more!
School Groups
School trips can be educational and affordable. We offer special matinee performances of our Walnut Street Theatre for Kids shows and you can even get student discounts for select Mainstage performances. When we PLAY, learning happens! Read the books, and then see the story come to life live on stage. Teachers – ask about our FREE study guides!
Pricing
There are NO service fees for group purchases– so you save money at every performance! Additional discounts may apply on select weekday performances. Call today and let us help you find the best seats and prices for your group.
How do I reserve tickets?
It's easy. Contact our Groups Hotline at 215.574.3550 ext. 523, Monday through Friday, from 10am-4pm, email
groups@walnutstreettheatre.org
or fill out the Group Contact form below.
Payment Information
A $100 non-refundable deposit is due immediately upon making the reservation.
The full payment is due at least 30 days before your scheduled show date. If you are booking a performance within 30 days of the performance date, the full balance is due when you place your order. Please note that orders will be canceled if your total is not paid by your due date.
Payment may be made via check or credit card. School groups are able to hold tickets with a signed Purchase Order. All tickets should be paid in full 30 days prior to the performance. We cannot accept multiple forms of payment from individual group members.
Once payment is received all sales are final and we cannot refund or exchange tickets. We are happy to add additional discount tickets for your group! Additional seat locations are subject to availability.
*** Please note Walnut Street Theatre has the highest subscription base in the world. We will work with you to find the best seats for your groups. Ask about non-subscribed performances that may have better availability. ***

Contact Us
Groups Hotline:
215.574.3550 ext. 523
E-Mail:
groups@walnutstreettheatre.org
Fax:
215.574.3598
A Dramatic Event
BACKSTAGE TOURS:
We can add a backstage tour for your group of 10 or more for just $10 per person. These walking tours are usually an hour-and-a-half long and we can schedule them on select days, Monday through Friday, between 10:30am to 5:30pm (depending on our performance schedule, classes and rehearsals). Call 215.574.3550 ext. 4 and we'll work with you to find the best time for your group.
THEATRE CLASSES:
We'd be happy to create theatre activities for your group through our Education and Outreach Department. Perhaps you'd like a singing or acting class designed just for your group. Our artists will work with you to make your visit to the Walnut a memorable event. Call 215.574.3550 ext. 511 and let us make you our star!
Subscription Groups
Join in the fun all season! Bring your group (15 or more) to our the entire mainstage season and save up to 10% off the already discounted subscription rate. Contact our Ticketing Services Manager at 215.574.3550 ext. 523 or
groups@walnutstreettheatre.org
for additional information.
Where to Dine
To find the best restaurant for your group, take a look at our
dining guide
. Subscribers get additional savings!