Volunteer
Volunteer Ushers · See Free Theatre!
If you're looking for a great night out with your friends, why not become a volunteer usher and see Mainstage, Studio and Kids shows for free?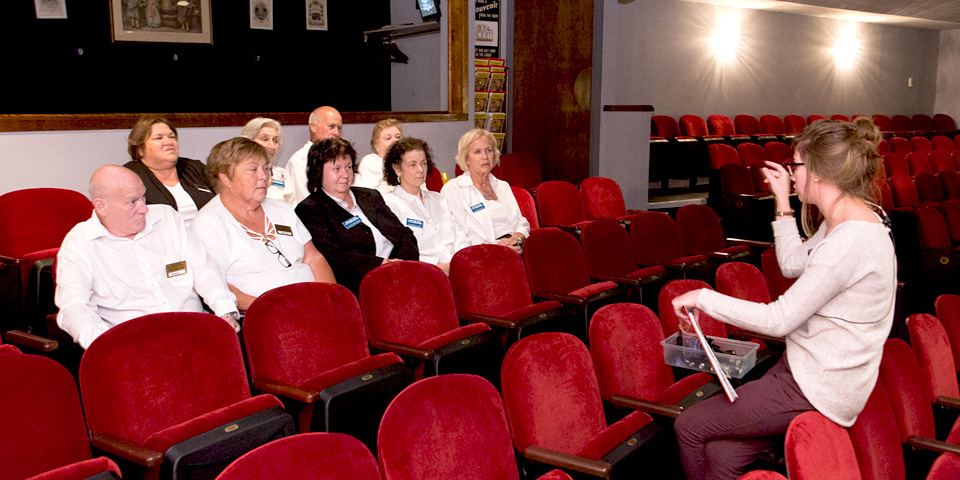 Volunteer ushers can either commit to ushering an entire series, or volunteer on a show-to-show basis. Ushers are required to arrive an hour and a half prior to curtain time and must be able to stay through intermission. Ushers help out with various duties, including taking tickets, assisting patrons in finding their seats, working the gift case and stuffing Playbills. A black and white dress code is required for all volunteer ushers. Please note that registration occurs on a first-come, first-served basis and certain series and performances fill up quickly!
Call the Audience Services Department at 215.574.3550 ext. 558 for more information or to register as a member of our Volunteer Usher Troupe.

Join The Star Volunteer Society!
Some Walnut Street Theatre Volunteers also choose to support the theatre with a tax-deducible contribution. The theatre has developed a unique set of benefits for members of the Star Volunteer Society to enhance their volunteer experience.